Beavers Bend Fly Fishing & Guide Service
We're a full-service fly shop and fly fishing guide service located on the banks on the Lower Mountain Fork River, within Beavers Bend state park, in Southeastern Oklahoma.
Beavers Bend Fly Fishing Guide Services
Lower Mountain Fork River
The Lower Mountain Fork River in SE Oklahoma
The Lower Mountain Fork River is located three hours from Dallas / Fort Worth, Texas. It boasts the region's only year-round trout fishery, with over 12 miles of designated trout stream holding thousands of rainbow and brown trout, both stocked and stream born. Visit the region's premiere trout fishing destination.
TROUT FISHING BEAVERS BEND
The guides from Beavers Bend Fly Shop are top notch. My husband and I have fished and hunted with over 15 guides in the past 10 years all over the US and internationally, and have gotten accustomed to top tier service and knowledge from guides. Matt Lough and Doron Lovett lived up to our high expectations. Both were extremely knowledgeable, professional, courteous and great teachers. We will definitely use them again when we come back.
My dad and I booked a full and a half day of fly fishing with Beavers Bend Fly Shop and had a wonderful time. Both days we caught lots of fish, despite sometimes uncooperative weather conditions. The guides are knowledgeable, friendly, and willing to teach. I would recommend this fly shop to anyone looking to fish in Beavers Bend.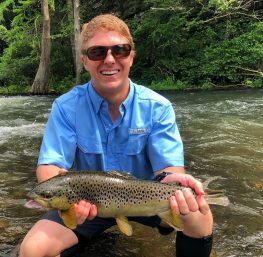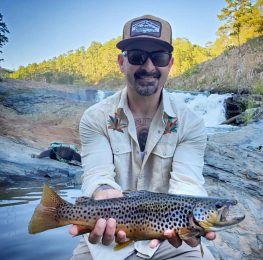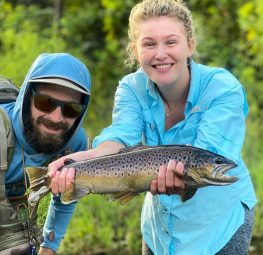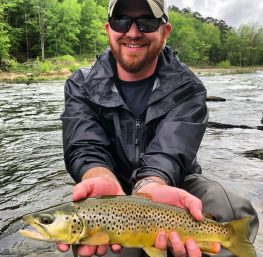 Connect With Us
On Social Media
We know you can't always get away from your day-to-day, but you can still join the party and never miss out on the latest happenings.
Connect with us on social media to see current river conditions, the latest news about the fishery, and all the fantastic fish clients are catching on our guided fly fishing trips.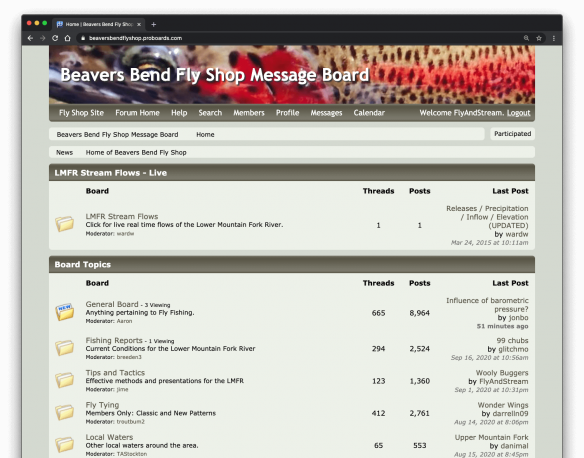 BEAVERS BEND FISHING COMMUNITY
Beavers Bend Fly Shop Message Board
Join our fly fishing community message board to learn tips and tactics, read fishing reports, discuss fly tying, and more.